THIS MONTHS VIRTUAL COMPETITION (This is a mock up for testing)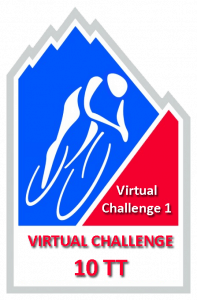 Start and End Dates: Week Commencing 10th to the 16th August 2015
Competition Type: 10 mile TT
A simple 10 mile TT covering the specified route, leave town along Nursteed road, the start point is the second turning to Etchilhampton past the monument, turn left to Chirton, left back toward Devizes on the Pewsey road, finishing just after the Horton Canal Bridge. Please note – the GPX and actual timed sections may be a few metres out either end, results are for the timed segment.
GPX file here (Right Click and Save As): 10 Mile TT Route
Prize Money 1st = £10, 2nd = £5 3rd = £2
Future Competitions: each month there will be more competitions, some favouring speed, others endurance and hill climbing. We are looking to make up competitions that don't always favour the fastest or strongest riders, any ideas for future competitions will be considered. However all competitions must involve riding a bike, carb loading competitions will not be taken into account as Terry Alberti would have an unfair advantage!
HOW TO ENTER
Simply sign up here, pay your entry fee using the paypal "Enter Comp" button below, entering your name including your Strava ID in the message box.
HOW TO GET YOUR STRAVA ID
To get your Strava ID, login to your account on Strava, look at your profile and the number in the URL is your ID, e.g. Gary Hewitt-Long's number is 282809 (See Below)

 RULES:
By entering the competition you agree to abide by all rules set forth by Virtual Competition, rules may be changed at any time and for each competition, rules in force will be clearly stated on the competition page.
Winners and results will be taken from the Virtual Competition Strava Competition page and/or the timed segment whichever is appropriate. The Judges decision is final. Any cheating or unrealistic times will be reviewed and may be removed from the competition at the Judges discretion and future entries may be barred.
Only rides within the Start and End Dates/Times will be entered and only Virtual Competition members who have paid an entry fee for the specified competition prior to the entry date will have their results included.
Winners and final results will be announced on this site only.
Entrants participate at entirely at their own risk and Virtual Competition nor its officials can be held responsible for any accident or injury while participating. All participants are responsible for their own safety and should ride in a safe manner taking into account all other road users.
TIMED SECTION (SEGMENT)
To filter results, click below to see full leader board, filter by the club, then by month to see results so far. The official results will be displayed on this site at the end of the competition week.