The Youth Hostel Cloud 9 I stayed in (yes I know I'm not a youth, oldies are allowed as well!) was great. It was my first stay in such a place and I was pleasantly surprised at how good it was. Cloud 9 is situated right in the heart of the Medina, near to everything and is run by Jaouad who welcomed me in and help carry my bike and kit up to the hostel. I intended to stop for one night, but made it two, in the evening watching the football with Jaouad at a local Cafe.
The Medinas really come to life later on, getting very busy between 9pm and midnight. And the sunset near the harbour was fantastic.
Jaouad prepared a tagine for the evening.
Other Guests while I was there included several Americans, one from Fort Collins near my brother. A Bulgarian, some Chinese students who were on a break from studying in Bristol, some German kite surfers and and a guy from London.
Around Essaouira, there are lots of Argan trees for oil production, this can be used for cosmetic or culinary purposes. The value of the oil is quite high.
Outside of towns the main Transport is either mopeds, or Donkeys, this one appeared to be quite happy under a tree.
If there are a lot of goods then there are lorries. Most are small, but the drivers certainly know how to load them right up.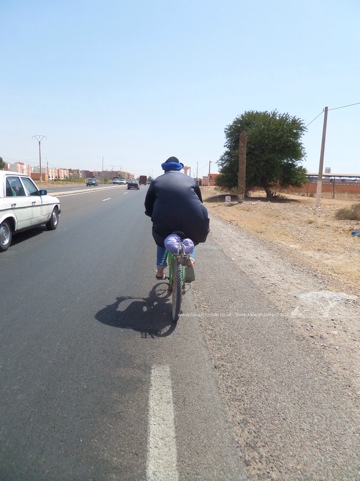 Another common form of Transport is the humble bicycle. Although aero dynamic clothing hasn't caught on.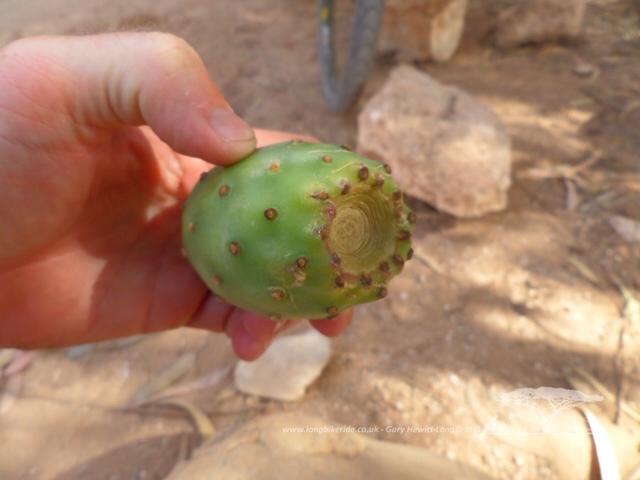 In season at the moment are cactus fruits. Opened by cutting each end, then horizontally and peeling back the outer. They taste lovely.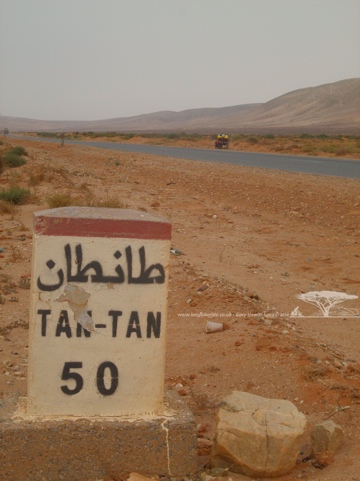 The Desert started at Guelmim and the land progressively changed through to Tan-Tan where the road joined the coastline.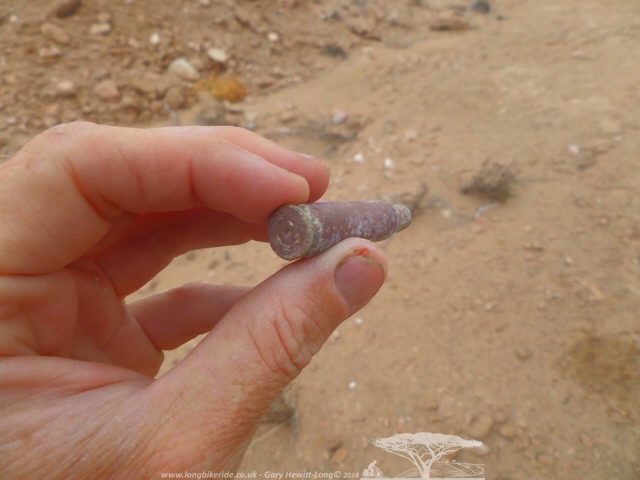 One of the Wild camp spots had a used rifle shell on the ground.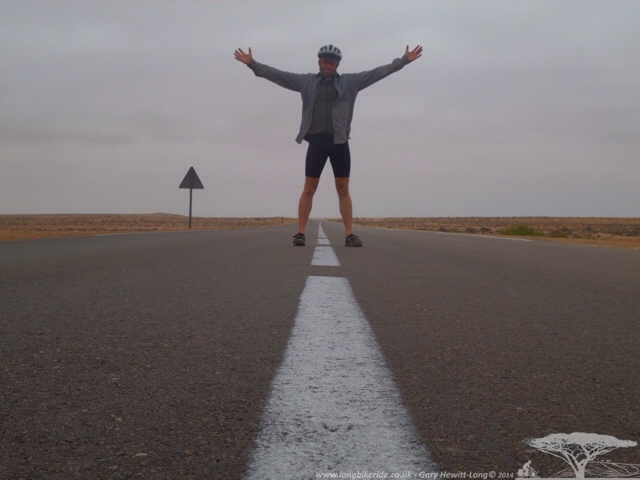 The roads go on for miles with not much traffic other than lorries, many transporting onions! For export I presume.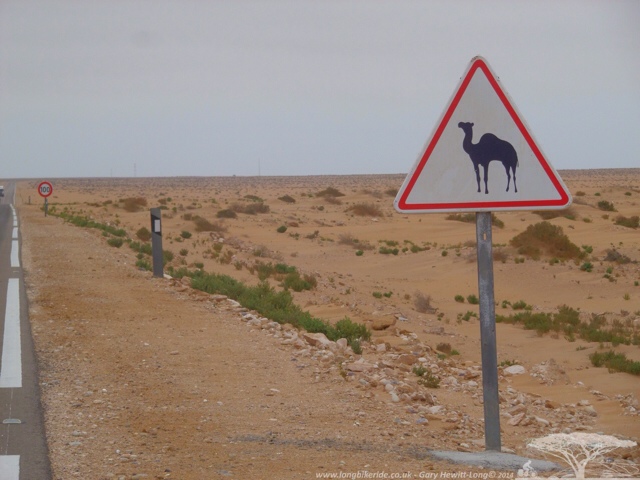 Signs appeared for Dromedary, not to be mistaken with a camel which has two humps!The dunes started to appear properly after Laayoune. Not sure whether internet is ready available after now, so may not update until Nouachott, Mauritania.