Last day in Paris 22/8/2012
Took it easy today. Went up the Eiffel Tower. I was pleasantly surprised the price wasn't a rip off. Admission up to the second section (I couldn't be bothered to wait in the queue to get to the top) was only €5. They had a couple of places to get food and even this was reasonable, pain au chocolat and a coffee €4.50!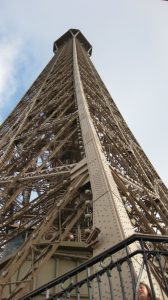 After the Eiffel tower I visited The Louvre, using the Lions Entrance as advised by Bike About Tours, there was no queue. The main entrance queue was massive.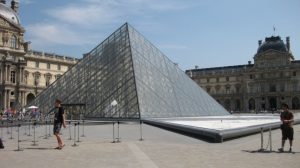 Coming in at the Lions entrance brings you straight in by the Anglais paintings. They had several by Turner and Constable. The hallways were impressive but I was struck by how hot it was. Apparently they receive about 15,000 visitors per day! The temperature and humidity were almost unbearable in some areas and you'd think it'd damage the paintings.
The Mona Lisa was a tad difficult to see. The crowd was a good 20 people deep. The Venus di milo statue was a lot easier to get to.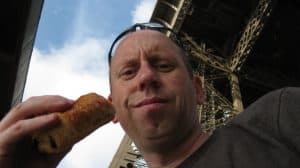 Google Maps URL: Today's tourist route.
Started: 22 Aug 2012 08:40:31
Ride Time: 2:04:52
Stopped Time: 6:17:04
Distance: 19.65 miles
Average Speed: 9.44 mph
Fastest Speed: 38.49 mph
Ascent: 5873 feet
Descent: 6015 feet