After spending over two months on the road to reach Senegal, I thought it maybe time to allow myself a proper bit of R&R.
The Campsite Camping 7 Palava near St Louis I had read about on more than one travellers blog.
After spending some time in St Louis after crossing the border from Mauritania at Diama I headed for the campsite which is 15km South of St Louis.
Sven and Christine who own the site welcomed me with a cold beer, just what you need after a long ride and a crossing the Desert.
The view from the Hut I stayed in
Resting spot
Whale backbone Sven found on the Beach
Christine and Sven also cook the meals, the evening meals alone are worth the stay, Christine is a fantastic cook with Pasta, curries, home-made fries, warthog, prawns and Grouper fish just to mame a few. All meals were fantastic.
Breakfast
Sven buying Prawns
One day we even had a Schnapps tasting session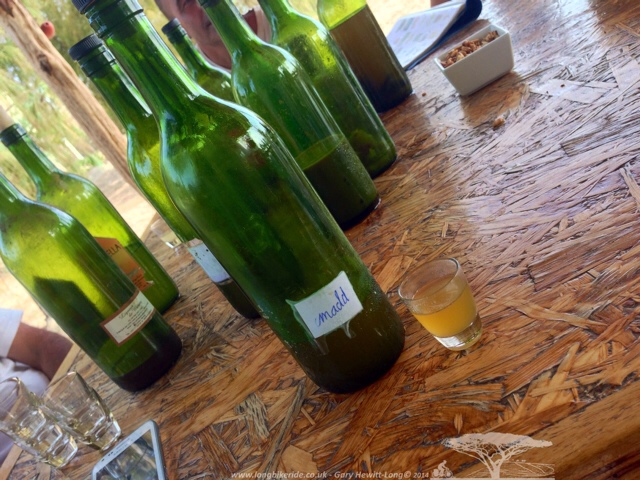 I originally planned on stopping 2-3 days, but ended up staying a whole week. Definitely worth a visit if your near St Louis.