Cycling along the Garrone Canal from La Reole was a pleasant experience, the weather in the most part was fantastic, much of the time I had a tailwind and the scenery was great.
Port Sur Blaise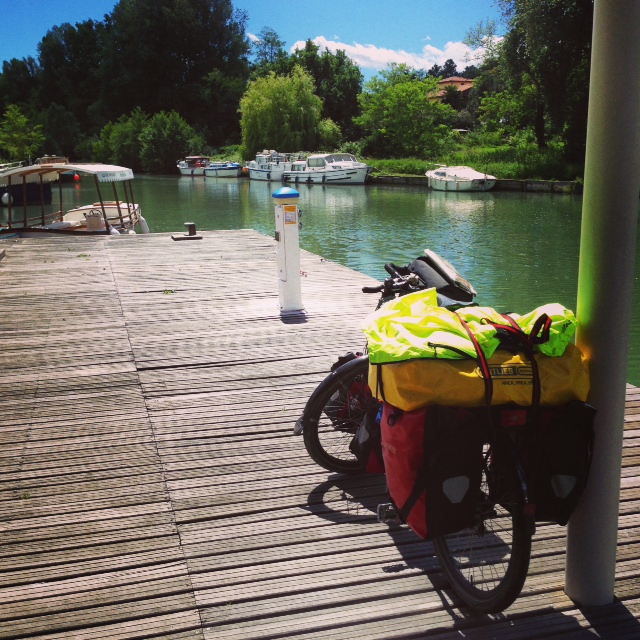 At Port Sur Blaise they had a shower for 2 euros and and the weather was heating up nicely, so it allowed me to wash my clothes and put them back on damp, knowing that they would dry out in a relatively short amount of time once I got going in the sun again. Whilst there I bumped into a nice Irish Fellow who was full of advice, that at that port there was free-wifi (which I used to upload the youtube video of the fallen tree), that the port in Castelnoudery had a similar shower, but I needed to know the code to enter it, which he gave me!.
It seemed that many of the boats on the canal were owned by British people which this nice fellow confirmed, he also confirmed there were many Dutch people on the canals as well as obviously the French ones. Because were chatting so much I didn't actually get going until nearly 12:30 that day, but still made a good distance by the end of the day where I wild camped by the side of the canal.
Friday saw me enter Castlenoudery where the free shower was. I had a little trouble locating it and went past most of the boats as a party was going on, but no sign of showers. I ended up in a larger marina full of other boats and asked a couple in pigeon French where the shower, port and toilets were. It turned out that the couple were Scottish and Irish, Duncan and Geraldine who were on their holiday. We got chatting and they confirmed the showers with the code I had been given at Port-Sur-Blaise was just behind me, they watched my bike while I went for a shower. When I got back they had made me tea, we got chatting and they offered to let me stay on the boat to save me having to put my tent up.
The bike on board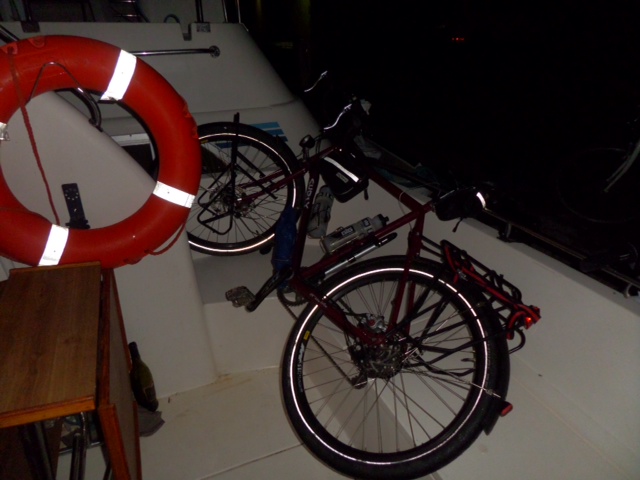 After a nice meal of camembert and bread, with a nice cup of coffee, we went to town for a few drinks.
A few drinks turned into many drinks and we had a nice night out in Castlenoudery before retiring to the boat. (P.S. Duncan, Geraldine I forgot to take your details! If you end up reading this please email me using the contact link).
In the morning after lovely breakfast with Duncan and Geraldine, I set off for the ride to Olargues where I was due to do a work placement using the workaway website, Elke one of the workaway hosts had emailed me to say about a cycle route that went from Mazamet to their town Olargues.
Breakfast on a boat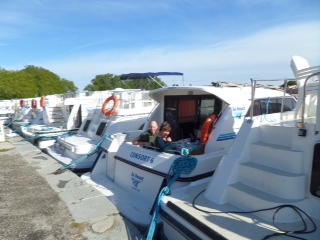 Many of these cycle routes in France are using the old disused railways. Similarly we have some in the UK, but not as many as they do in France, they always seem pretty peaceful and away from the traffic, very good use of the old railway system.
Cycle track with a view!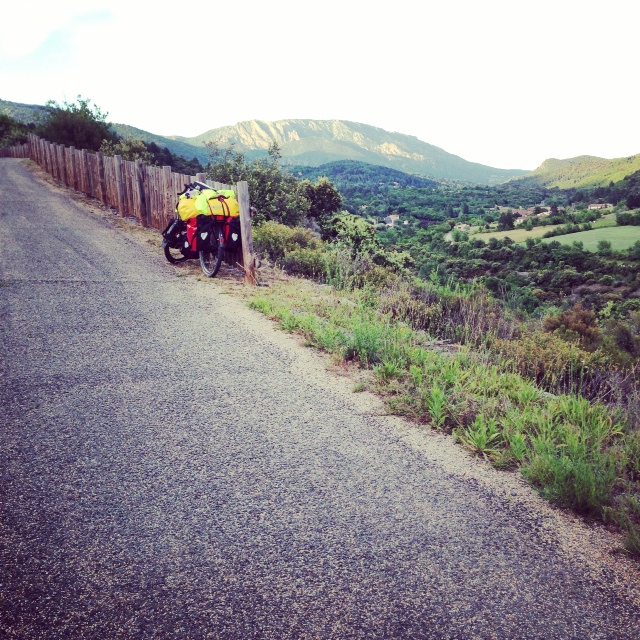 The workaway placement which I am on the moment has been very good, I am staying with Norbert and Elke and have been helping with Decorating.
View from the decking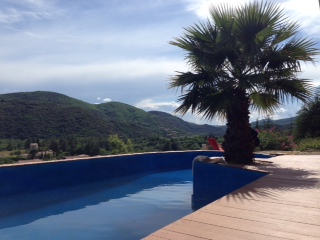 Having a week off of the bike at this point allows me to carry out several things, stop and see somewhere in more detail, have fun helping out with jobs (been painting so far) and ride up the Col de Fontfroide.
Pretty impressive switchbacks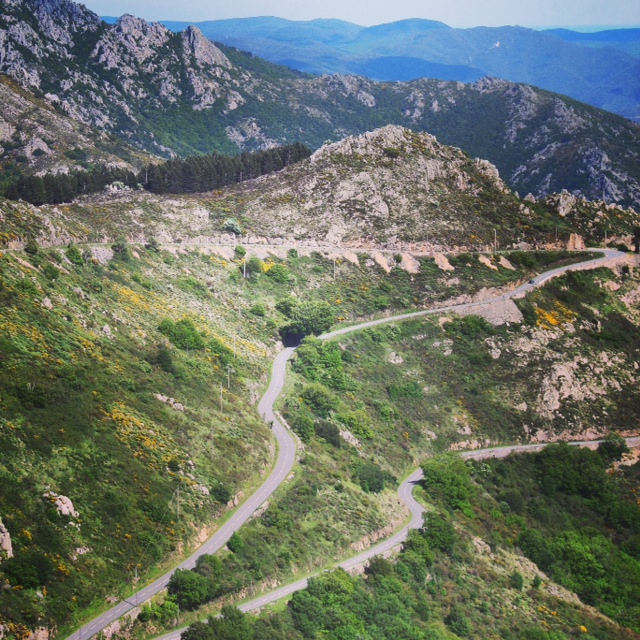 Riding the Cols are very good fun, and repack my kit and see if there any jobs need doing on the bike, or kit that can be sent home.
Great fun, even on a surly longhaultrucker.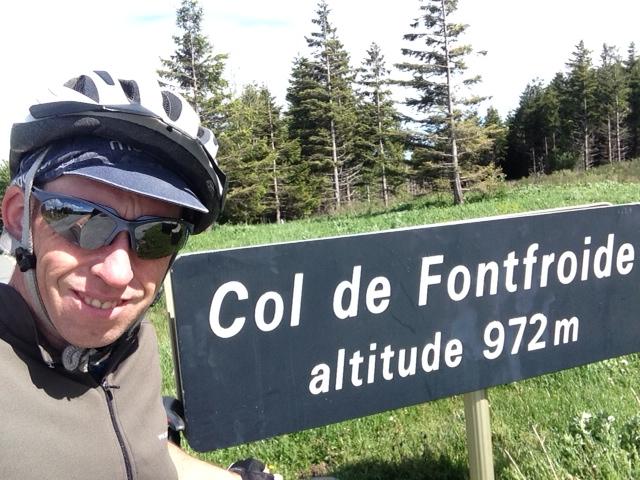 Potty language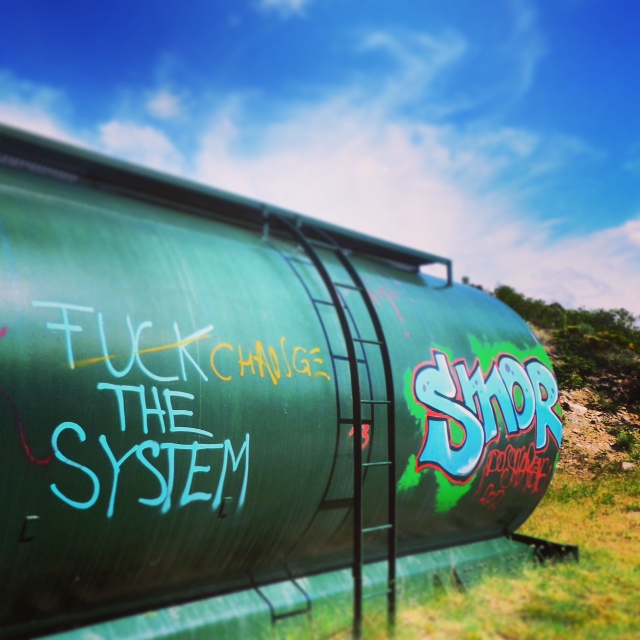 I should be due to leave at the end of the week where it should only take a couple of days to get to Spain.