9th October 2014
I had been cycling around the highest mountain on the African continent, Mount Kilimanjaro. The tarmac slowly disappeared to gave way to rocky tracks, where a careful path had to be picked to remain upright on the bike. The traffic had disappeared as I'd ridden past the last main town Sanya Ju.
Leaving the main road from Arusha to Mombasa toward the mountain, the elevation steadily increased by 3,000 feet which didn't go unnoticed as the air thinned.
Riding along a dirt track a pickup truck or bakkie came the other way and pulled alongside me. The friendly driver asked me what I was doing. Incredulous at my reply, "riding from the UK to Cape Town".
The driver and his wife, David and Karina asked if I would like somewhere to stay. I said that would be very kind and they phoned ahead to their farm, Simba farm where I set up camp overlooking Mt. Meru.
Read more about my journey around Kilimanjaro here – https://longbikeride.co.uk/out-of-africa-i-mean-kenya-and-into-tanzania-2/
Further ride data below the photo, try clicking on the KML file link and you can zoom through and follow the route using google earth: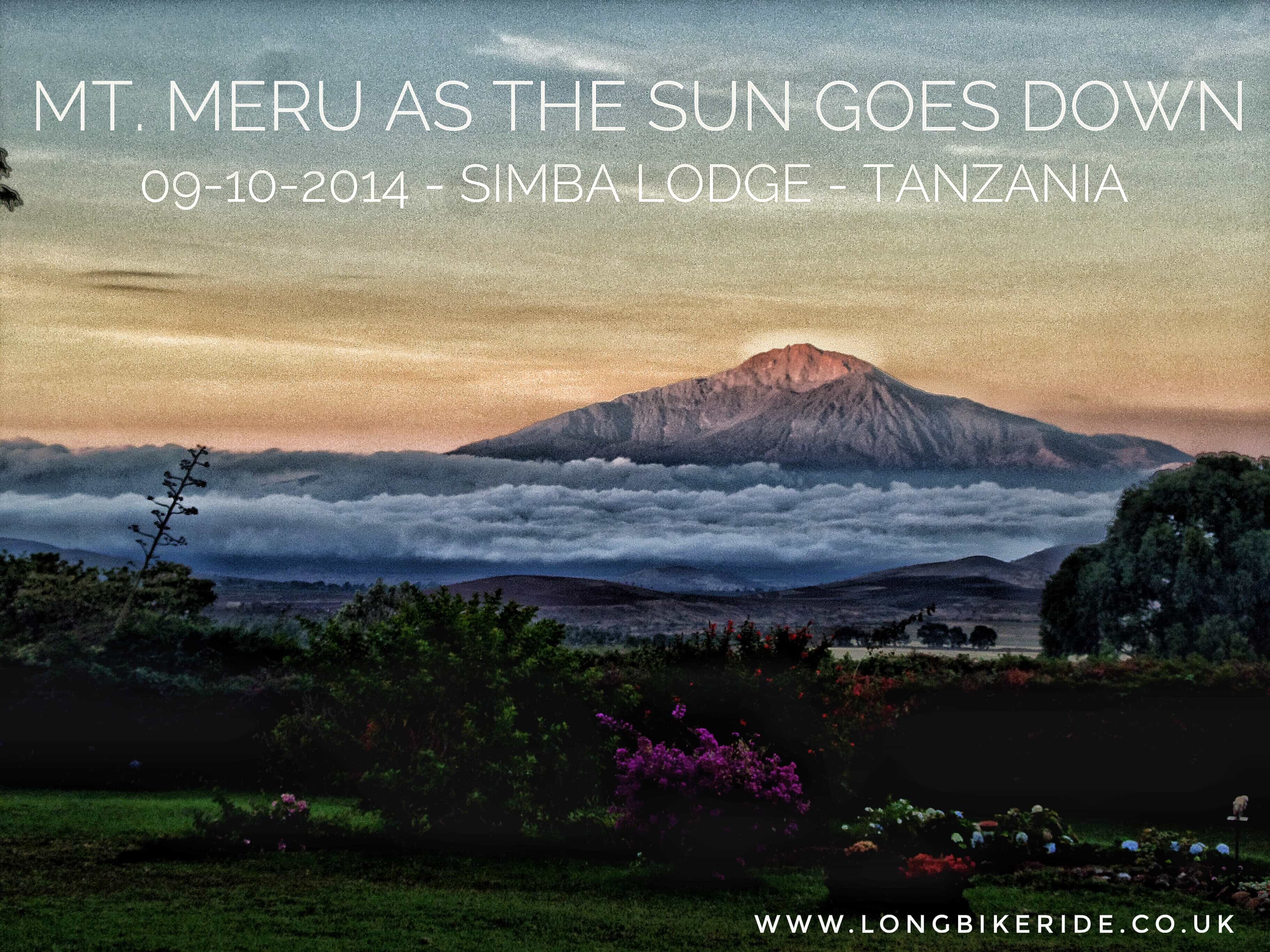 Ride Data for That Day: