Stopped at the Fox and Hounds in Crawley for lunch and a break. Met up with Belle and Rebekah. Weathers been great… Burnt already 🙂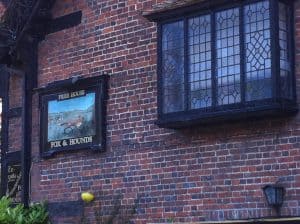 Had someone on a road bike overtake me on a nice flat section and couldn't resist catching them. He looked a bit surprised when he looked round to see a fully laden tourer drafting him. Mustn't do that again as it took me awhile to recover from the extra effort.
Got to Portsmouth about 17:20, went wrong a couple of times on the way down. Don't know what I'd do without an iPhone…. Probably have to try and remember how to use one of those paper maps!!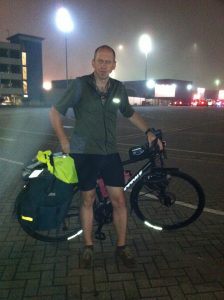 Ferry leaves at 10:45 so have a bit of spare time before then. Went past Wiggle HQ, no counters open selling stuff off cheap 🙁
Route: Leg 1 – Devizes to Portsmouth
Todays ride – follow this link here !
Started: 18 Aug 2012 10:45:48
Ride Time: 5:04:50
Stopped Time: 5:37:32
Distance: 72.53 miles
Average Speed: 14.28 mph
Fastest Speed: 44.49 mph
Ascent: 2488 feet
Descent: 2858 feet
Calories: 2970