After arriving at the hotel late last night and rushing dinner down, we didn't manage to get to bed until around 11pm. With an early start planned for the morning, not ideal as it meant time for tired muscles to recover was severely reduced.
We both agreed to avoid this happening again by being rigid on the time we were stopped. We already knew we should be, but had been lax so agreed to ride 30 miles then a 15 minute stop, no more. For lunch stop would be extended to 30 minutes.
Tonight we arrived at the hotel just past Lockerbie at a reasonable time and as soon as I hit send on this, I'm off to bed, an hour earlier than yesterday.
Today saw us riding through several northern towns, Lancaster, Preston, Kendal and Carlisle.
In hindsight for many of these and the ones earlier, traversing towns is a pain. Stopping regularly for traffic and lights, it'd be easier to ride 3-4 miles per town more and take a bypass.
Lunch was in Kendal, the halfway point for the whole ride and today's ride. The earliest we had reached the halfway point. The new break system seeming to work.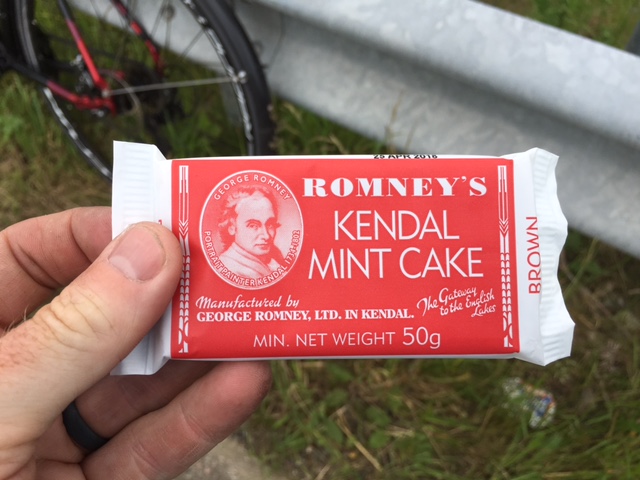 After Kendal came Shap, a steep rise and climb and along with it much better scenery, big hills, open roads, sheep and walled fields. A welcome break to the monotonous A roads so far.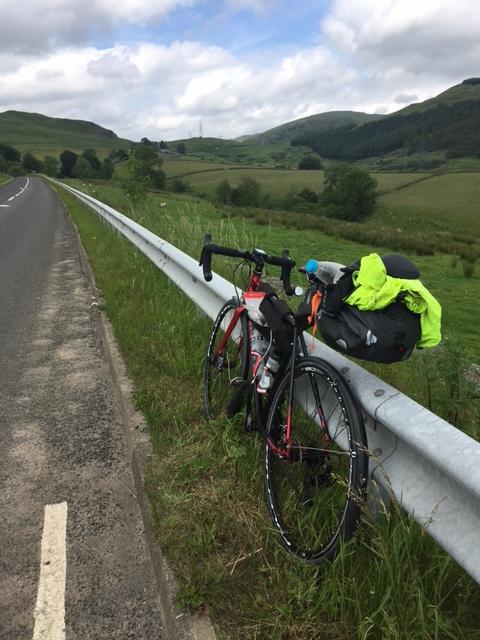 A brief stop in Penrith and then onto Gretna where we entered Scotland.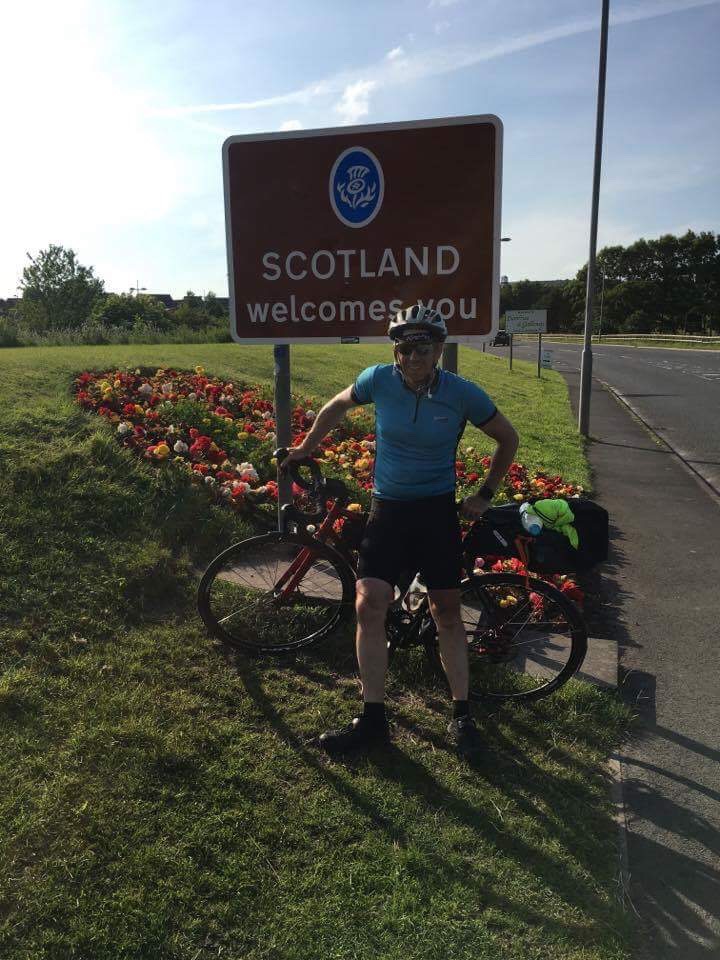 The tailwinds were kind in Scotland and we made a fast final progress to our hotel.
We have now covered over 500 miles in 3 days, this has taken some toll on our bodies, hands ache and more bar tape was applied as we passed a shop.
Saddle sores are coming along nicely, I've named mine Simon and Steve the saddle sores.
Jay obviously has some too, and I mistook the constant shifting saddle position to alleviate the pain as Jay twerking at me. He assures me he wasn't.
Another early start tomorrow and it's supposed to be raining…

Explorer Link: http://cyclemeter.com/9fb89c614db84b86/Cycle-20170620-0514
Started: 20 Jun 2017, 05:14:14
Ride Time: 11:21:38
Stopped Time: 3:44:51
Distance: 171.14 miles
Average Speed: 15.06 mph
Fastest Speed: 35.48 mph
Ascent: 3592 feet
Descent: 3318 feet
Calories: 5682
Average Heart Rate: 104 bpm
Maximum Heart Rate: 155 bpm
Bike: Genesis Equilibrium Disc
http://www.cyclemeter.com