An early start this morning, not helped by the fact I set the alarm for 16:15 instead of 4:15.
Quickly bolted down 4 weetabix while my lovely wife made me a coffee.
Jay had said we'd just as well cycle to the start, some 7 miles from our hotel. I agreed but hoped we wouldn't regret it at the end of the day.
The day turned out to be the hottest of the year so far, the Garmin reading over 30 degrees at time, Cornwall was set to be the toughest day as it was, the heat pushed the difficulty further as kept running out of fluids.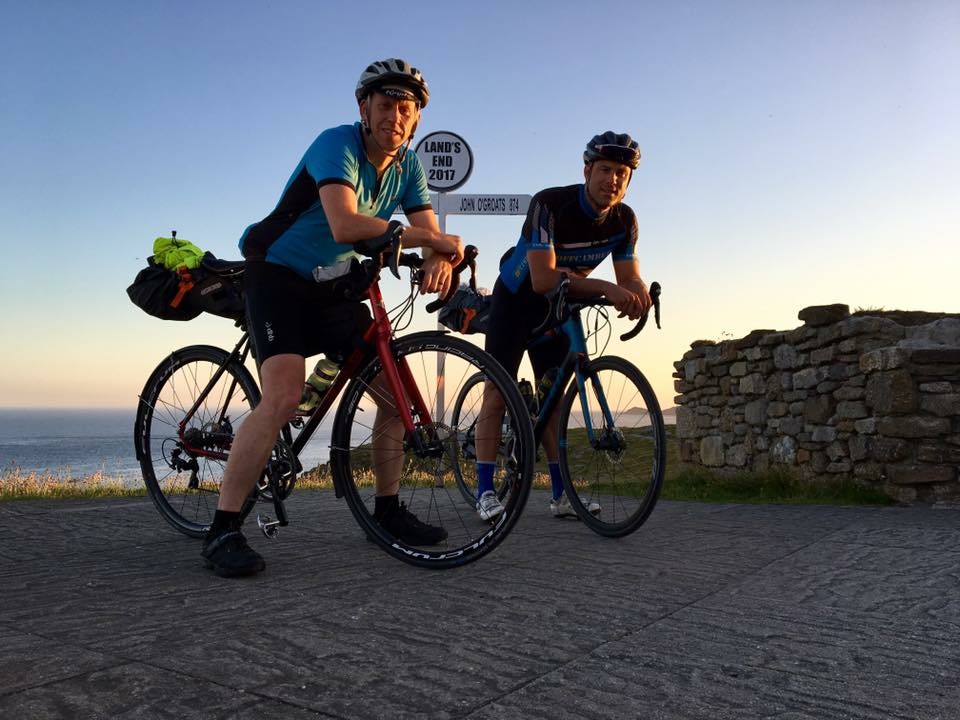 At the start of the ride, neither Jay or I spoke much. I presumed it was because we were both thinking about the big journey ahead, turns out it was because Jay should have visited the toilet before leaving and was having to concentrate on not having any sudden impromptu bowel movements. After 38 miles we had the first stop where Jay eased his pressure problem and started talking again.
The A30 wasn't a nice road, the side of the road full of rubbish. The new Schwalbe Durano Double Defense tyres held up against the rigorous test they were given of glass, stones, old tyres and even dead badgers.
Lunch stop was in Launceston where the girls turned up to join us, a welcome sight half way through the journey.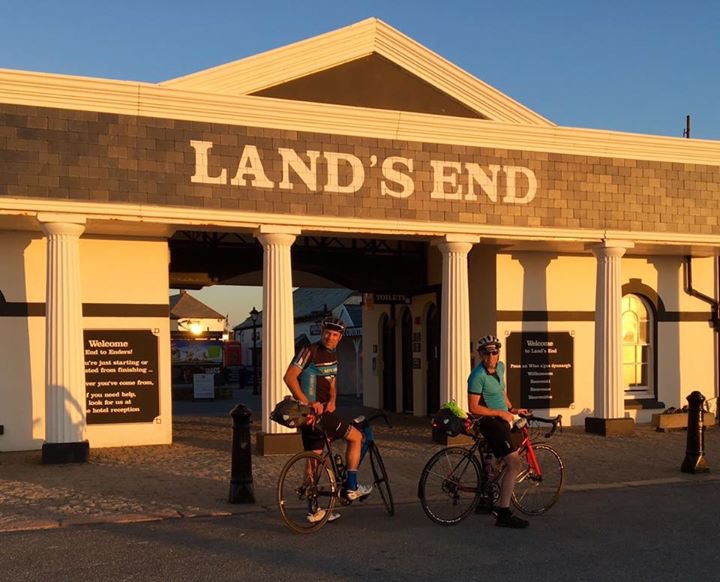 The heat rose in the afternoon to almost unbearable levels, stopping regularly for more water, cola and even ice creams became a priority as it got hotter.
The final run in to Bridgwater was quite good as we left behind the worst of Cornwall and Devon's hills. Jay even got into Time trial mode after if overtaken him. Neither of us doing the sensible thing, but putting the hammer down. I'm sure we will regret that tomorrow.
Our room for the night, a premier inn, now festooned in smelly washed Lycra will be a joy to return to after a couple of beers and as many calories as we can cram in at the brewers gayer next door.
Looking forward to day 2!
Photos courtesy of Rebecca McCollum
Explorer Link: http://cyclemeter.com/9fb89c614db84b86/Cycle-20170618-0502
Started: 18 Jun 2017, 05:02:45
Ride Time: 11:29:44
Stopped Time: 2:59:48
Distance: 173.47 miles
Average Speed: 15.09 mph
Fastest Speed: 46.15 mph
Ascent: 6290 feet
Descent: 6470 feet
Calories: 7148
Average Heart Rate: 126 bpm
Maximum Heart Rate: 165 bpm
Bike: Genesis Equilibrium Disc